Our System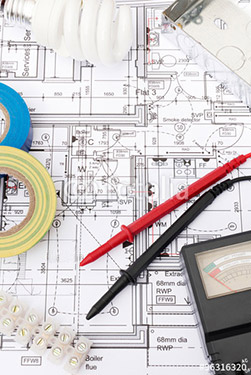 A Varilume lighting system is custom designed for each situation.
Our objective is to reduce the electrical energy used in buildings to provide a typical payback of one to three years. We do this by using the latest technologies, which includes LED lighting and controls. In an effort to minimize the installation component, we use controls that communicate wirelessly from fixture to fixture. We also offer occupancy sensing, ambient light compensation and scheduled light levels to provide light where it is needed when it is needed.
Our system ensures that the light output is almost linear with power consumption. Therefore, in areas such as parking lots, warehouses and office corridors, where occupancy is sporadic, lights can be set at reduced levels and only raised to 100% when full lighting is needed.
We work with a variety of quality lighting suppliers such as LG Lighting, Pappi Lighting, Pa-Co Lighting and others, to bring you the best in technology. Using the LG Sensor Connect System we are able to apply the same controls to any fixture, regardless of its manufacturer.
The advantages of a Varilume system are:
A thorough energy audit is completed to identify savings opportunities
Energy efficient LED fixtures are used throughout
Reduced installation costs through elimination of expensive control wiring
Individual light controls with built-in motion sensors and wireless communications
Daylight harvesting of ambient light reducing light levels through the use of photocells
Total integration of fixtures, controls and software
A typical Varilume lighting system consists of a variety of fixtures and a handheld control system. All of the fixtures are configured with wireless controls and can include motion sensors.