About Us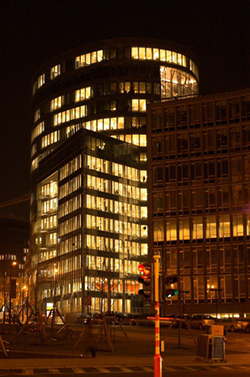 Varilume Lighting Inc., a Division of SPI Systems Ltd., founded in 1985, is a distributor and manufacturer of innovative lighting control systems. Varilume is committed to providing cost effective and completely integrated energy efficient solutions based on technology competence and reliability. Varilume has now added the LG brand to its many offerings. LG is a global leader in product quality and design excellence. LG has a State-of-the-art line of LED fixtures, LED retrofit kits and wireless controls that are cUL and DLC certified.
Varilume also has leading RF control technology that provides the most cost effective and completely turnkey integrated lighting solutions using wireless controls for multiple indoor commercial, industrial and institutional buildings and outdoor markets.
For further information, please contact us at:
Varilume Lighting Inc.
P.O. Box 1089 STN. MAIN.
Stouffville, ON L4A 8A1
Canada
Phone: 905-642-3335 or 1-888-546-2599
Fax: 905-642-3360
Email: wpilar@varilume.com
For information about SPI Systems Limited and its products, please click here.